Subsidiaries

Elite Timepieces buys, sells and appraises fine watches and timepieces on the Internet and through retail storefronts. Customers can sell Rolex and other fine timepieces for top dollar or buy an elite watch for a reasonable price. Elite Timepieces specializes in the worlds finest watches such as Rolex, Patek Philippe, Omega, Breitling, Tag Heuer, Jaeger-LeCoultre, Cartier, Officine Panerai, IWC, Hublot, Vacheron Constantin, Zenith, Rado and many more. The purveyor of elite timepieces.
---

Net Service Company, minority owned by Decker International Group, is one of the Internet's emerging leaders in advanced, user friendly Internet services and solutions. Recently, Net Service Company was honored as one of the 10 fastest growing Internet service providers in the world. Net Service Company offers hundreds of industry leading Internet services and products at affordable prices and has consistently ranked among the world's elite Internet companies in customer service. Net Service Company is committed to offering customers low cost feature packed Internet services and marketing solutions backed by the best customer service anywhere.
---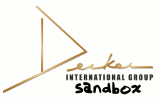 Decker International Group (DIG) Sandbox is a business investment firm that invests in a select group of companies we believe are the future of Internet commerce. Although we keep these investments confidential, we want you to know that we only invest in companies that conform to our mission of innovative, ethical, niche market, customer service oriented approaches to business. We provide the opportunity for these select companies to grow in a sandbox/incubator environment that leads to success. The next great Internet venture will DIG itself out of "our" sandbox. Click here to submit your business plan for review.
---